Chrome OS update changes look on Android apps
Google announced at the weekend that it will cease support for Chrome app on Windows, MacOS and Linux in 2018. According to the statement released on the official Chromium blog, three years ago the company released the Chrome app to reduce the differences between the functionality of the native app and those of the services offered via the web browser.
Some time ago we reported you the news that Google was going to allow the use of Android applications on its Chrome OS, via a series of ad hoc measures designed to improve its operating system for ChromeBook: now comes a significant step forward in this direction, with the new graphic featured in its operating system, Chrome OS Canary 54. In particular, the new release brings with it a more efficient management of the Play Store, with the result that now the integration of Android applications takes place in a much more simple and linear in the OS of Big G, although not in real terms. We are talking about real interface distortions, which remains on the contrary marked by fairly small differences.
For example, now you can take advantage of two lines dedicated to the insertion of the applications within the app launcher, or even, in the lower right corner is a special shortcut through which you can find a complete list of app available, a choice designed to allow users to search any app that may not have been inserted in those used constantly.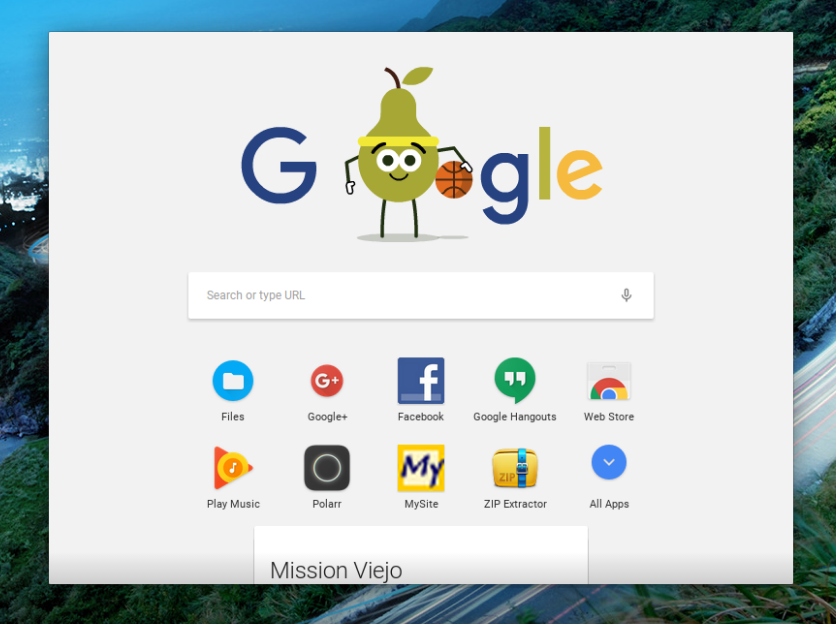 Even the icon has been renewed, with the result that now is more similar to a circle, making the detection of the app launcher easier. Note, then, as Chrome OS Canary 54 ports also bring a better graphical representation of the notifications, or even, background synchronization of the same app for Android without having to worry about opening them.
The Big G operating system for ChromeBook has been updated so that it can provide good user experience with Android app. For now, the Play Store is integrated (in beta) in ChromeBook in three models: the spread of the media will take place during Fall 2016.
Chrome OS update changes look on Android apps