Championship Manager 17 arrives on Android
Square Enix has just released on Play Store the new Championship Manager 17, the 2017 version of the popular football management game devoted to Android devices.
The new version includes 15 different countries and a total of over 450 clubs to choose from, and you can compete in 25 different leagues, including all the best competitions in Europe, as the Premier League, La Liga, Bundesliga and also the Serie A. The game is multilingual and includes a renewed 2D graphics engine that allows you to get even more detailed simulations of the various match you're going to play. Obviously Championship Manager is a soccer game in the strict sense of the term, so you will see the players on the field, but you will have to manage all steps and apply the best tactical choices in order to lead your team to top of the league.
Especially interesting because it adds tens of thousands of players available to sign a contract, it is like a way to living a dream and lead your own team. Improve your players, establish goals for the workout of the team, creates a specific training for individual players and get the most out of each session with the new tool called Intensive Training.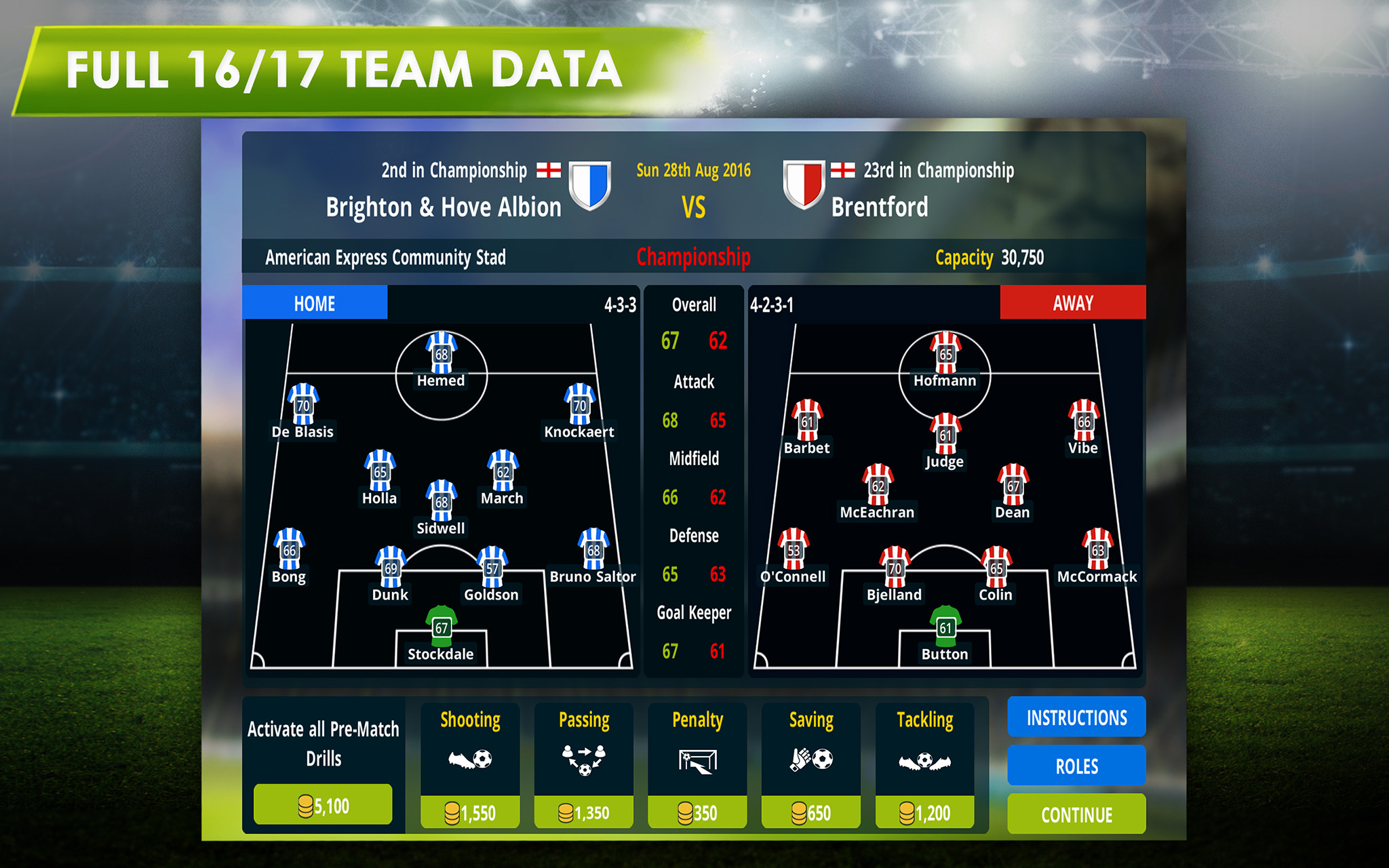 Prepared to perfection for the match with the new Coach function, choose the formations, impart tactical instructions and watch your team that crushes the opponent with the brand new 2D game engine. With a new streamlined interface, Championship Manager 17 gives you the chance to emulate the legendary coaches like Mourinho and Guardiola or Mauricio Pochettino, and live all the emotions and tensions as a true test of a team manager with a flick of a finger. Supported languages: English, French, Italian, Spanish, Portuguese (Brazilian), Russian, Turkish and Malay.
Do you remember the times of Championship Manager 2007? Years later Football Manager would be born and some things changed, but the original and the best football management game is back for the 16/17 season with the data of the updated teams, a completely new look and many new features. The title is available completely free of charge on Play Store, even if there are purchases in the app. If you want to download Championship Manager 17, you just need to visit the Play Store.
Championship Manager 17 arrives on Android