Casio will launch a smartwatch in March 2016, presumably
We live changes as far as technology is concerned almost daily, we live in the era of Android Wear, and the Japanese brand Casio has included some common functions of smartwatches on its last watches, but still had not dared to release any like that. Until now because Casio will launch a smartwatch that would come in March 2016.
This was announced by Kazuhiro Kashio, President of the company, and he explained in an interview with the Wall Street Journal that the device is primarily a watch, and will add intelligent functions on it, and as much of the smartwatches will be aimed at fans which habitually sports activities outdoors.
The device will be around a price of $400 and will be launched in Japan and the United States next March. According Kashio it will be a robust and easy to use watch, designed for intensive use and hoping to present a product that is comfortable to wear and offer an attractive design. They do not know many details about what the Japanese automaker prepares, but it is a device that will focus on men who play sports and leisure activities outdoors.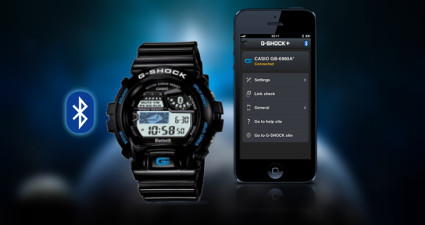 The nostalgic people may be thrilled with the idea of having a Casio smartwatch if during childhood were of those who hesitated by the school with models that can be considered a true forerunner of the current smartwatches. For now the platform that will carry the Casio smartwatch is unknown, but what is clear is that will have to offer a wide range of applications that meet the needs and demands of consumers.
Nearly 30 years ago Casio saw the possible potential of what could wear on your wrist and it is clear they know what they do. Will have to see how they are able to surprise and in the XXI century when everything seems invented and all the existing competitors already enjoying an advantage in this market.
Casio will launch a smartwatch in March 2016, presumably