Blu presented their new smartphones for 2015
Blu is a mobile phone company from Florida known for offering mid-range unlocked budget handsets. They are not known for offering the best high-end devices but for their good quality devices with a reasonable price.
At CES held in Las Vegas, the company has introduced their new devices that are going to be reaching the market on 2015. There are 7 models andd none of the them costs over $199 off-contract. Let's have a look at the key features of each one.
Live Air.
It is the new device from the BLU VIVO series. It has a 4.8-inch Super AMOLED screen, a Mediatek MT6592 processor and 1GB of RAM. It has an 8 MP rear camera and a front 5 MP one.
The Live Air is build with an aluminum magnesium alloy framework, and it is available in White-Gold and Black Metal. It goes on sale in mid-January on Amazon for $199.
You can find more information at Blu.
Studio Energy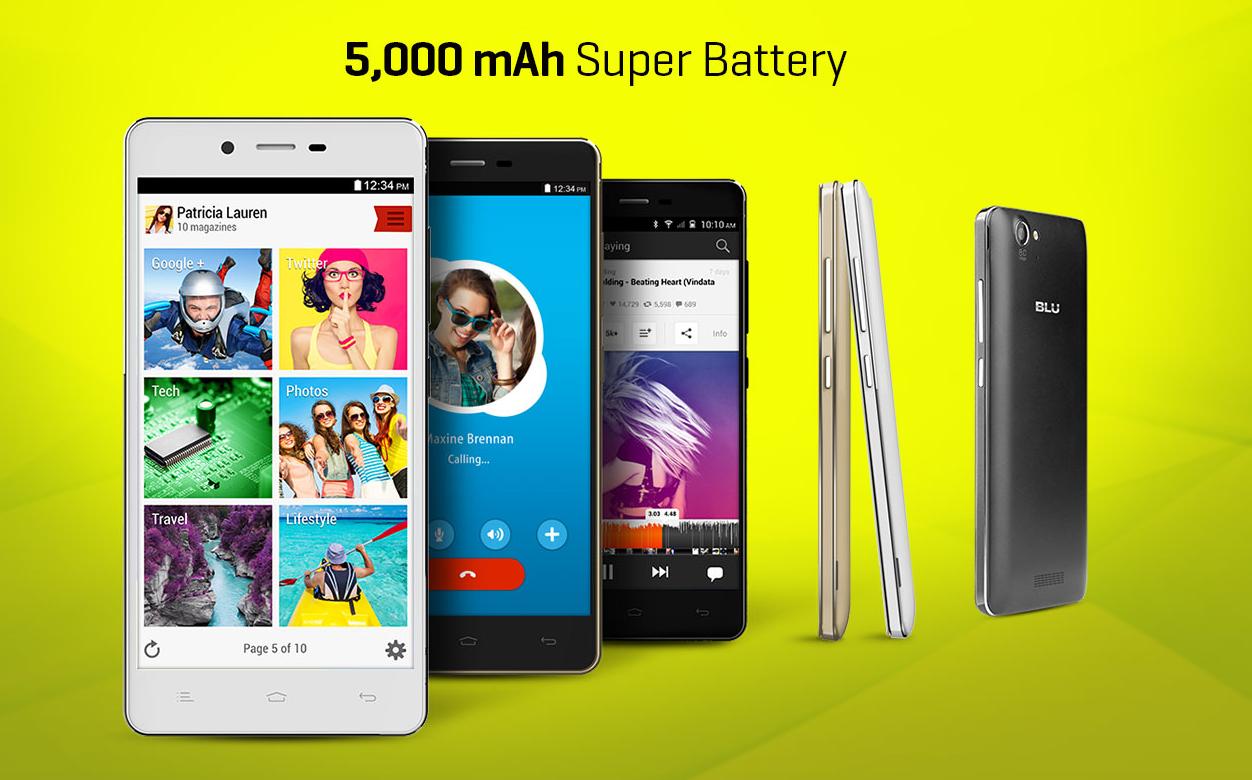 This is the last device from the BLU Studio series. It has an IPS HD 5-inch screen, a Mediatek 6582 processor and 1GB of RAM. The cameras has an 8 MP sensor and a 2 MP one respectively.
The Energy Studio is a terminal characterized by its battery. It packs a 5000 mAh battery able to provide 4 days of standard usage, and it still manages to keep a thickness of 10mm.
The Studio Energy goes on sale for $179 at the end of January, and it will be available in White, Black and Gold.
You can find more information at Blu.
One Life Series
Blu has introduced two devices of the One Life series. Both are made of aluminum and includes a 64-bit Qualcomm processor and 1GB of RAM. They carry a 13 MP camera with autofocus on the back and 5 MP on the front. It will go on sale running Android 4.4 Kitkat but they have already announced to upgrade to Android 5.0 Lollipop.
Life One model has a 5-inch screen, while the Life One XL comes with a 5.5-inch one. Both will be available starting on late March at Amazon, in Black, White and Gold. The price is $179 for One Life and $199 for the Life One XL.
You will find all detailed features at the Blu's website.
Studio X and X Plus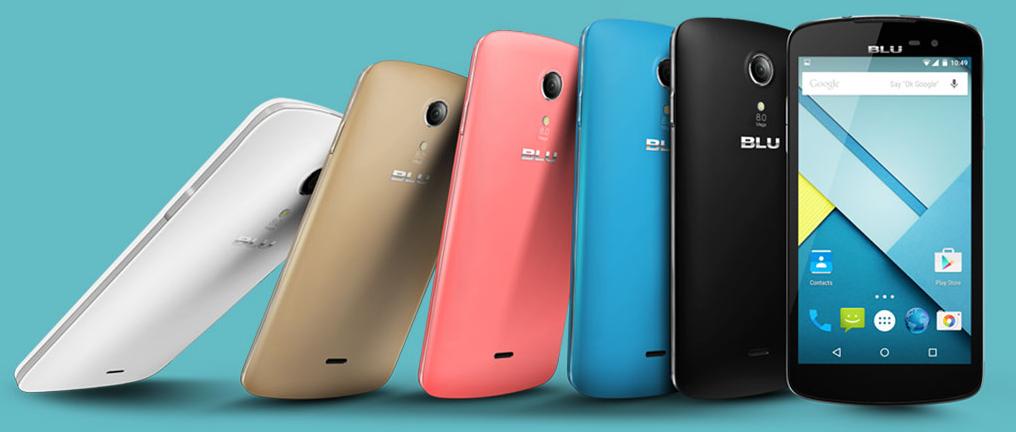 As in the previous case, these two are identical devices but for the size: 5 and 5.5 inches respectively. The Studio X and X Plus feature a HD IPS screens, a 64-bits Qualcomm processor, and 1 GB of RAM.
The rear camera is 8 MP with autofocus and LED flash, while the front one carries a 2 MP sensor. Both models will work with Android 5.0 and will be available in late January in Black, White, Blue, Pink and Gold. The Studio X will cost $129, while the X Plus will be prized at $149.
You can check the remaining details at Blu's website.
Studio G
The Blue Studio G has a 5-inch IPS display, a Mediatek 6582 quad-core processor and 512 MB of RAM. The rear camera has a 5MP sensor with autofocus and the front one has a 2 MP sensor.
It will be available in late January for $ 89 and it will be released in Black, White, Blue, Pink and Gold. It will run Android 5.0 Lollipop.
For more details, please consult Blu's website.
Source: BLU.
Via: AndroidPolice.