BlackBerry DTEK50 is the most secure Android smartphone in the world
After deciding to embrace the Android operating system with the development of BlackBerry Priv, the Canadian company is back on the market with a new smartphone, DTEK50, made in collaboration with Alcatel.
And here it is the second Android smartphone signed by BlackBerry after Priv. The name, BlackBerry DTEK50. It is not an easy one to remember but from a commercial point of view is well positioned in the mobile market where the offer certainly increases. BlackBerry is betting on a mid-range device paying attention to productivity and especially to the security section, being designated as "World's most secure Android" by the company itself.
DTEK50 is shown with a classic design, rounded edges and a simple body without any surprises. The display used is a 5.2-inch Full-HD panel, while inside we find an octa-core Snapdragon 617 processor (medium-high-end type) supported by 3 GB of RAM and 16 GB of internal memory expandable via MicroSD. The cameras included are respectively 13 megapixel with dual LED flash for the rear and 8-megapixel for the front. Both include the optical stabilizer. Apart from that, inside the of 147 x 72.5 x 7.4 mm with a total weight of 135 g, BlackBerry includes a 2610 mAh battery with Quick Charge 2.0 technology.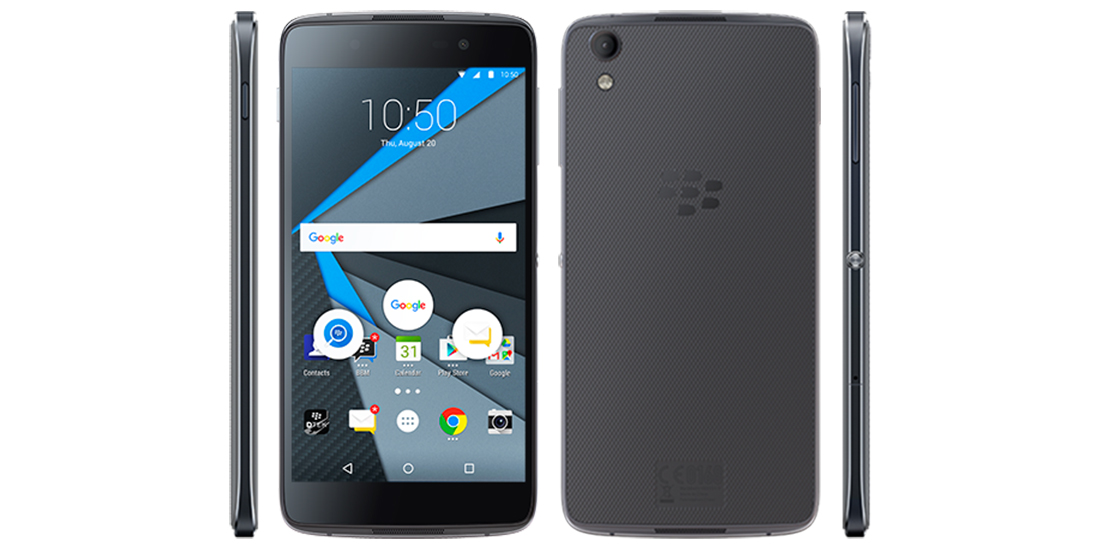 BlackBerry DTEK50 features the Android 6.0 Marshmallow stock operating system but with features that can differentiate itself from the competition. Among these, BlackBerry Convenience Key, a programmable hardware button according to our needs, the BlackBerry Hub, an app that contains all events as notifications, news and social. Smart Keyboard, high-precision virtual keyboard and, above all, DTEK app, the software related to privacy that protects the files and contacts from external threats.
The anonymous form factor makes more sense here, where the construction material is a classic knurled BlackBerry that leaves no way to fingerprints and easy slipping. It will be available from 8th of August at a price of €339. The pre-orders are already open and include a powerbank MP-12600 BlackBerry to two outputs, 1A and 2A for fast charging (all at $429).
BlackBerry DTEK50 is the most secure Android smartphone in the world