The best processors for smartphones
The best processors for smartphones
The processor is an important component of the latest smartphones. The new characteristics and applications of the new devices are becoming increasingly demanding, and the power required is bigger in each model. Every year, a new generation of mobile processors is introduced and it's not easy to follow its performance.
Here there is a list of the main processors used in the biggest smartphones of the market, their characteristics, and the devices where they are installed. Although there are many more on the market, we are going to focus on the Qualcomm, Nvidia, Apple and Samsung.
Qualcomm Snapdragon 600 and 800.
Qualcomm processors are the most wide used in mobile devices. You can find the Snapdragon 600 in mid and high-ends smartphones and tablets. It can run at 1.9 GHz and goes with and Adreno 320 graphics chip. Snapdragon 600 can be found in the Samsung Galaxy S4, HTC One and One max, ZTE Grand Memo and LG Optimus G Pro.
The Snapdragon 800 includes Ultra HD (4k) resolution video recording, 2.3 GHz and the Adreno 330 graphics chip. It's seen in the Xperia Z1, the Galaxy Note 3, LG G2 and Lumia 1520.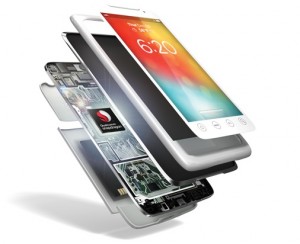 Nvidia Tegra 4
The Tegra 4 produces speeds up to 1.9 GHz. It supports Ultra HD (4k) video, 4 GB of RAM and a screen resolution up to 3200 x 2000 pixels. ZTE has a smartphone powered by Tegra 4, but it's only available in China. Microsoft has also used Tegra 4 for the Surface range tablets.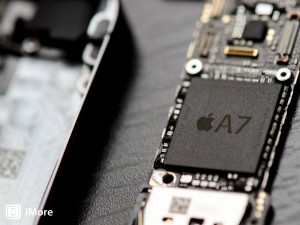 Apple A7
The Apple A7 is the first 64-bit mobile processor. The new iOS 7 was designed to use the full capabilities of this architecture. The 1.3 GHz dual-core processor has improved the graphics performance, which is better than the preceding models. You will find this processor in the iPhone 5S, iPad Air, and iPad Mini 2.
Next year, the technologies of eight-cores (Huawei and MediaTek) and 64-bits (Samsung and Apple) are going to lead the research… we will have to wait to see which one offers the best results!
Source: DigitalTrends.
Image:
iMore
.