Audi and Volvo choose Android as operating system for new cars
Google continues its journey into the automotive world. Google announces new agreements with Audi and Volvo not really related to Android Auto, the platform with which you could interface a smartphone with the entertaiment system of your car. Now, the Android system will be fully integrated in car instrumentation by offering an all-in-one solution completely independent of your mobile device.
Exactly: Google wants to make a further step forward and completely remove the smartphone, making Android a global operating system for cars, just as it does for smartwatches and TVs, in particular thanks to 7.0 Nougat. Android will therefore not only deal with our favorite music, incoming messages or handsfree calls. It will be the car's soul, also checking technical details such as climate control, seat adjustment, leaving only parts related to safety as brakes and critical systems.
Audi and Volvo are the first companies to collaborate with Google to use Android as the on-board operating system for new cars coming from the two manufacturers. This is a different integration than that seen so far with CarPlay from Apple and Google Auto. In the new Audi and Volvo models, Android will already be pre-installed to fully manage the on-board infotainment system, so not just phone calls, music and contacts but also to use air conditioning or windows. Any digital dashboard behind the wheel.
The Swedish builder believes that smart partnerships represent the future of the automotive industry and explains that using Android as the core operating system will help increase the speed and flexibility of the development process and offer customers the ability to customize the connection experience on board the car. They will be able to offer hundreds of apps and the best integration experience in this vast environment.
Audi and Volvo prepare smart cars that will change everything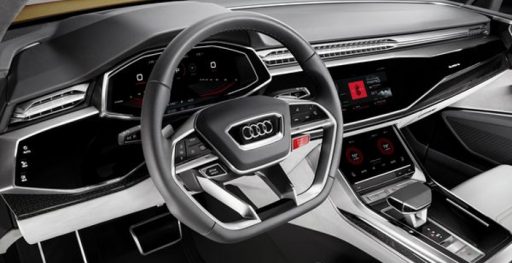 The new solution will be available on new Volvo models in two years. The partnership agreement promises to radically change how Volvo customers interact with their cars and related and predictive services within and around the car. The use of standard Android in Audi and Volvo cars does not seem to preclude the use of iPhone and CarPlay on board. According to the will and the model manufacturers may seem to be able to connect to iOS devices on board.
Volvo is also collaborating with Google under another recent Volvo upgrade initiative that will see the addition of Google Local Search, a localization-based services application. The application will be released through an upgrade of the Sensus navigation system offered to customers. More details on the partnership between Audi, Volvo and Google and on Android OS will be announced on Google I/O 2017, the annual technology event organized by Google, which will be held on May 17th.