Apple Music has an Android widget on the home screen
Apple updates Apple Music for Android: the new version now offers Widgets to the main screen and some new functions. Indeed, Apple has updated the Apple Music app for Android offering something that iPhone and iPad users will never have: Widgets to the main screen.
The new version comes about a month after the release of a previous update with which the company introduced another exclusive feature for Android on the ability to save songs for offline listening directly to the microSD card. From now on, you can pause, skip a track, and scroll the list of recently played songs directly from the home screen, as well as having under the eyes album being played.
In addition to Widgets, the update allows you to add a song to a playlist without necessarily having to enter the library and allows you to redeem iTunes gift cards to be able to renew subscriptions directly from the application. Android users can also find out what is going on air on Beats 1 in real time without necessarily start the radio, just reading the description in the Radio tab. Finally, you can now click the name of a song playing from the screen 'Now Playing' to move directly to the album.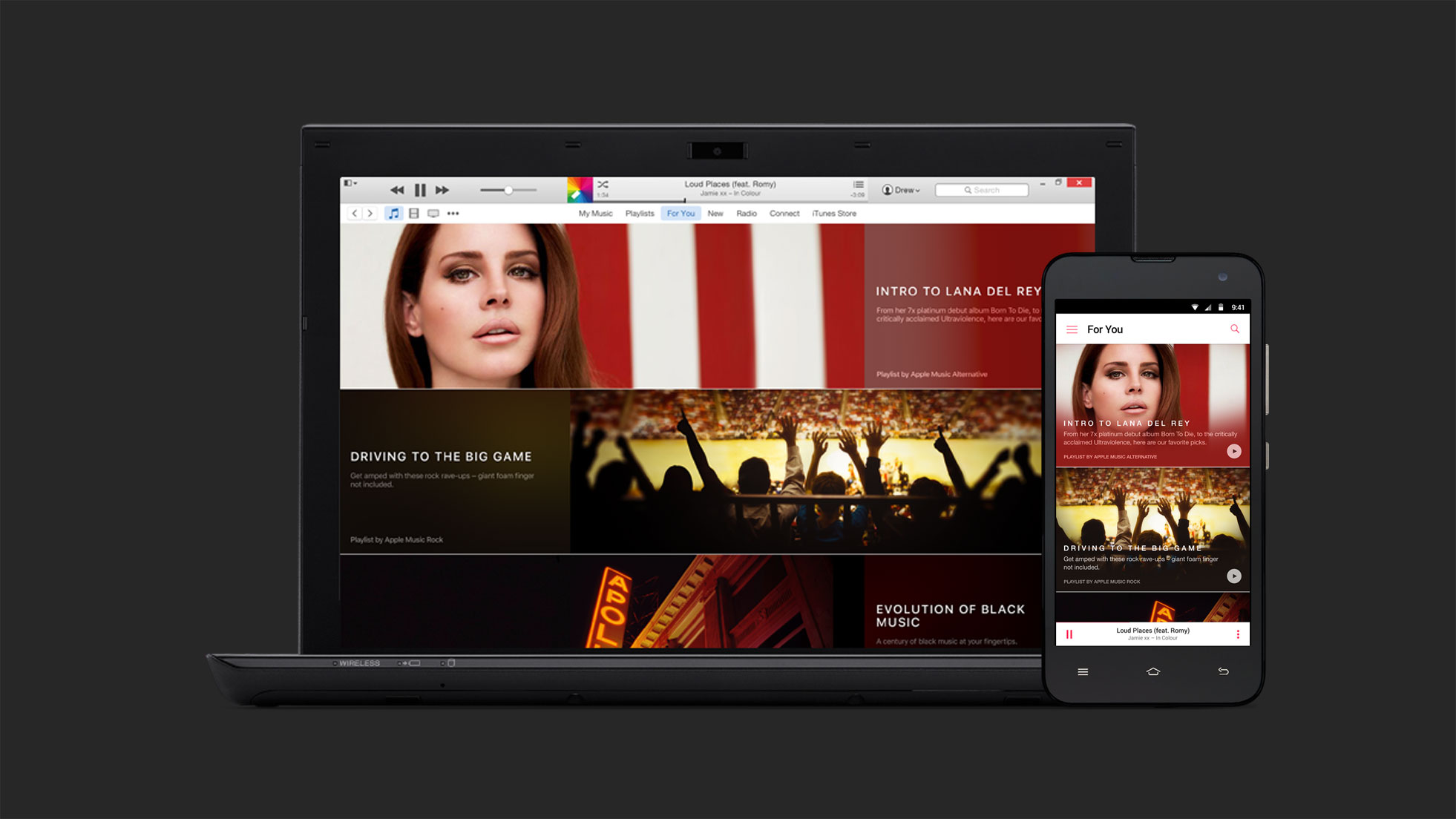 Between Apple and Google, we know, there is an extreme rivalry, indeed we speak of the owners of the two most popular mobile operating systems in the market. Between the two there is above all as regards app and software always been much coldness. While Google has invested heavily on iOS in recent years, bringing almost all its applications available on Android, Apple only recently faced the Google Play Store. It has made quite a stir app dedicated to those users who want to transfer data from Android phone to a new iPhone, facilitating and speeding up the work; right after it happened to Apple Music, the app can be accessed by subscribers to the service even on rival platform.
Today this application receives a major updatee, that approaches the cutthroat competition of Spotify or Google Music. Apple Music for Android has to now its widgets to the main screen of the operating system, a way to make more immediate control over the music being played. The update follows another made the last month, which brought support to external SD cards. Now it is missing only one element, to make it perfect app: compatibility with Google Chromecast to listen to streaming music on your TV or audio system, who knows if even this function will arrive soon.
Apple Music has an Android widget on the home screen