Another modular smartphone enters the market with PuzzlePhone
We have spoken before about different projects related to the modular technology; smartphones as expected as Fairphone 2 and Project Ara. This time we talk about PuzzlePhone, an alternative that is currently raising funds on Indiegogo.
As explained by its creators, this is a fully customizable, upgradeable and repairable smartphone. To do this, its creators have divided into three essential parts the PuzzlePhone, and they call them "heart", "spine" and "brain" modules. The first of these modules contains the essential electronics such as CPU, GPU, RAM, storage and camera. These are elements with a shorter life, meaning life span that often remain outdated before. On the second of these modules, notable for including the smartphone screen. Finally, the "heart" includes the battery.
The PuzzlePhone will come with a 5-inch Full HD screen an octa-core 64-bit processor which a source still unknown, 3 GB of RAM and a battery of 2800 mAh. The device is available in three different versions of 16, 32 or 64 GB, plus enjoy a respectable 12 megapixel camera on the front and a 5 megapixel camera on the back. Add to that the company promise that the device is made of organic materials and will come with Android 6.0 Marshmallow preinstalled.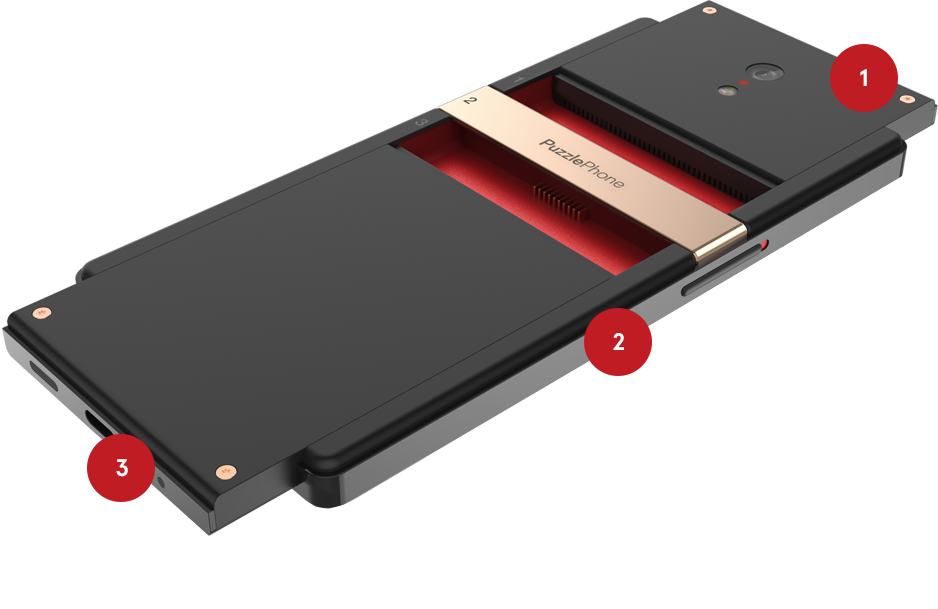 As mentioned above, there will be three models available, the PuzzlePhone "1st Edition" of 16 GB and priced at $333, the 32 GB model for $444 and, finally, there is the "Limited Edition" with 64 GB storage and $777. For now, PuzzlePhone has raised more than $42,000 of the 250,000 that its creators have set a target in the absence of still 41 days to the end of the campaign.
In short, PuzzlePhone has launched a campaign in Indiegogo as a flex funding, which means that although not reach the target set, retain all the money collected. At the moment the company has achieved in just one day. It is not expected that these devices are put on sale until September 2016 at the earliest.
Another modular smartphone enters the market with PuzzlePhone