Android TV 7.0 supports all major HDR formats
Android TV 7.0 will support three major HDR (High Dynamic Range) formats. We speak, specifically, of HDR10 (by far the most common format and free of royalties), Dolby Vision (the format created by Dolby) and HLG (Hybrid-Log Gamma, the BBC and NHK backwards-compatible format).
In order to display the Dolby Vision the TVs require special chips (that do not exist at the time, except for compatible Ultra HD Blu-ray players). Also the platform that manages all operations must of course support all the possible formats and this is where Android TV comes in version 7.0 from Google's operating system. To date there were not yet on the market an Android TV compatible with Dolby Vision. The TCL Xclusive X1, described as Dolby Vision TV at CES 2016, should not support Dolby (at least not directly to the output).
HDR10 and Dolby Vision will use the codec HEVC and PQ transfer function (Perceptual Quantizer, available previously in the Panasonic TV 2015). For HLG, however, the choice should rest with the codec VP9 (developed internally). Technically it would be possible to also use HEVC format and add it to all the other formats already included on Android TV.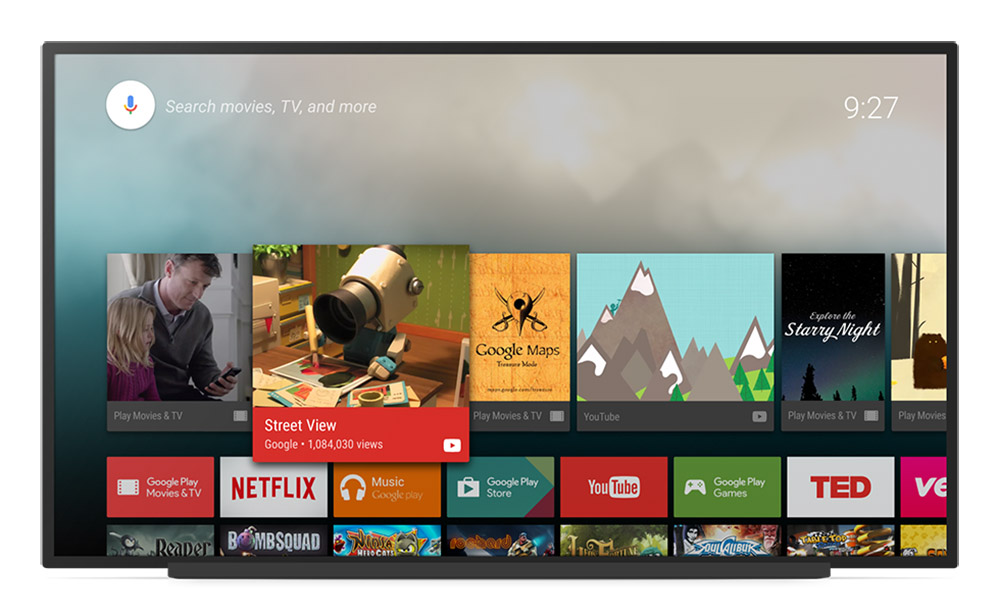 In this sense, the agreement between Ericsson and Google will bring MediaFirst TV platform by Ericsson, cloud-based, with the ecosystem of Android TV, Google's operating system for set-top boxes. MediaFirst is a comprehensive set of software solutions, optimized for the media, for the creation, management and transfer of the new-generation TV on any type of screen, providing an immersive viewing experience.
The Ericsson TV's platform puts the TV of the future in the hands of consumers, thanks to services and intuitive features that providers of TV services can deploy and manage with ease, enabling its customers to enjoy content anywhere, anytime. The integration of Ericsson's MediaFirst TV platform with Android TV will reach, with new cloud-based services including live streaming, 4K UHD channels, video-on-demand, catch-up TV and DVR cloud solutions, a growing number of subscribers.
Android TV 7.0 supports all major HDR formats