Android Recycle Bin PRO 1.0 published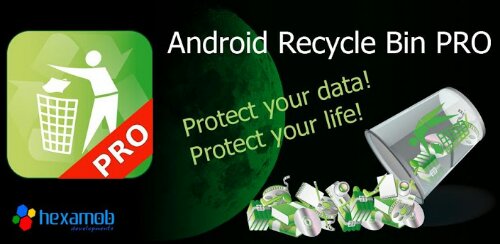 We have finally finished the PRO version of our most precious app.
Download our Recycle Bin PRO 1.0 With it, you will not lose by accident, any image, video or other files from your smartphone or tablet.
Rate it with 5 stars, share it with your social networking contacts, Line, Whatsapp, etc … is very useful. You will help us a lot to improve it.
It's like the Recycle Bin of your typical Desktop Operating System.
Hexamob: https://play.google.com/store/apps/details?id=com.hexamob.androidrecyclebinpro