Android M Developer Preview 2 is already here
As planned, in July it has reached the second test version of Android M that although comes with the "surname" Developer Preview 2, anyone with a Nexus 5, Nexus 6, Nexus 9 or Nexus Player can install it to approach to the news that the final version will bring when arrive sometime between July and October and which still has to go through a third installment of the beta.
Android M Developer Preview 2 is now available. It seems that Google has wanted to take some of the limelight from Apple when yesterday launched the public beta of iOS 9, the first to try all without requiring users to be developers, and in which in a first look at the new features these focus on management related to fingerprints, Bluetooth and Wi-Fi permissions. It also has a renovated SDK platform system images to create and test applications for this iteration of Android.
Moreover, the list of problems solved includes the final applying posts 64-bit emulator, the inability to share a YouTube video and some problems with the settings of Android For Work profiles. They have also provided a list of known bugs, along with some solutions and ways to take if we are having these failures.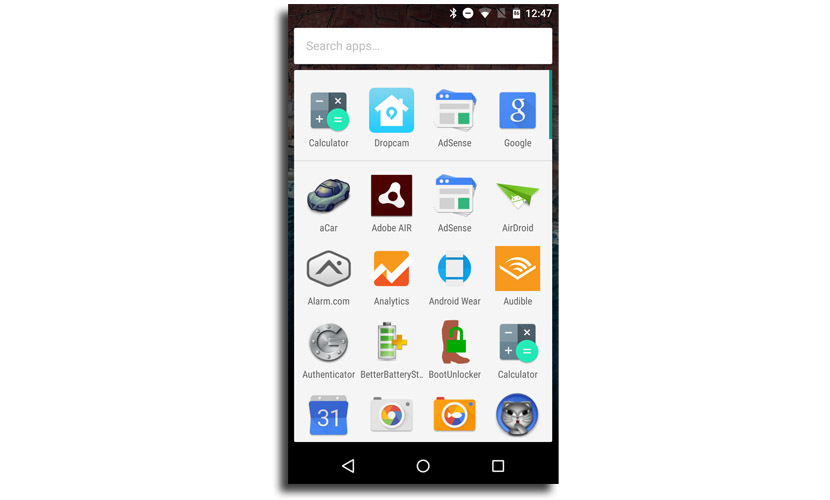 The first important innovation is that it has changed the "drawer" of applications and has been returned to a more traditional version with four columns while the vertical scroll is kept. Has also been renovated design widgets screen but more remarkable is that finally you can activate the launcher that comes by default in the terminals in his new position "landscape" or what is the same, horizontal. A new option is also added when we take a snapshot, the deleting it, can disable certain elements of the status bar icon as Wi-Fi signal or battery cover, among others. You can already show the percentage of the battery and activate a "Demo mode". If we go into the terminal settings there is a new menu called "Storage & USB" detailing us as is and how we have filled the device memory and RAM usage even in the last 24 hours.
This new version of Android M is available now and should arrive via OTA to all those who already have the Developer Preview 1 in its Nexus compatible device. If you do not want to wait for it to arrive, you can download the version for yourself, and flash it via ADB following the same procedure as with the first version. Meanwhile, you can test the new version.
Android M Developer Preview 2 is already here