Alcatel Idol 4 Pro spotted in Geekbench with Android 7.0 Nougat
The same day we know the Alcatel Idol 4 Pro could be sold together with a VR viewer, it is leaked, from the popular Geekbench database, a kind of confirmation of its distribution with the latest version of Android on board, 7.0 Nougat.
Alcatel Idol 4 Pro will be the new flagship and will feature already on board the new operating system from Google, Android 7.0 Nougat. The advances are contained within the information revealed by the recent benchmarks. The latest rumors also spoke of a new model with the now almost extinct Windows Phone OS on board, exactly the new version of Windows Mobile 10, but of course that Android always offers a more reliable solution. After continuing, we go into the specifications and all the information as revealed by hardware tests published on the Geekbench site.
Android 7.0 Nougat will therefore be the operating system on board of the new smartphone that Alcatel plans to release sooner than later. It remains still standing -however- the possibility of having also an Idol 4 Pro with the operating system Windows Mobile 10, so you just need an interface separating the two models, the rest with a data sheet and a hardware composition very similar. Here, then, what do we find on board the new Idol 4 Pro?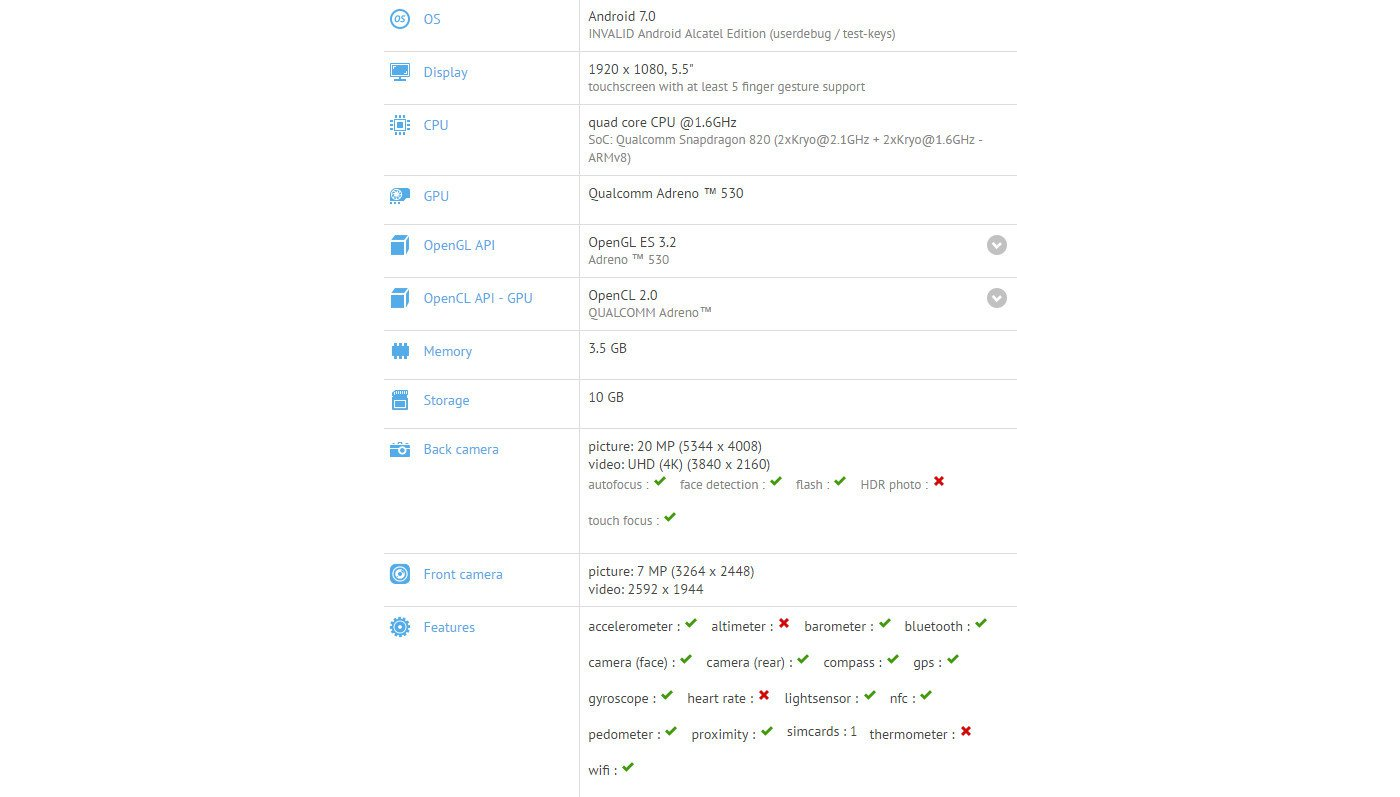 Alcatel Idol 4 Pro will be moved by the powerful processor Qualcomm Snapdragon 820 with the accompaniment of an amount of 4 GB of RAM and an internal memory of 16 GB, the screen has 5.5 inches with a Full HD resolution of 1920 x 1080 pixels and a 5.5-inch display. All this from the hardware side, as some argue that in the software side the thing may differ according to certain information, based on Windows Mobile 10 or Android 7.0 Nougat.
On the back we find a 20 megapixel camera with the assistance of a LED flash that can record video at 4K resolution; on the front, here is an 8 megapixel camera for selfies. Completing the picture, GPS, Wi-Fi, Bluetooth and NFC. Anyway, we are waiting for information on price and output markets, apart from other confirmations.
Alcatel Idol 4 Pro spotted in Geekbench with Android 7.0 Nougat