A supposed new image of Nokia C1 can be the return of Nokia to smartphones with Android and Windows 10
Since Nokia gave its license to manufacture smartphones to Microsoft, many wondered at the time if it was the end of the company as we know. Somewhat later, the firm stated that it had assigned its "brand" for a period of two years, and that after this period, the manufacturing rights would return to its owner. If we move to today, we see that this period is to be fulfilled.
It was when Nokia confirmed that at some point return to the world of manufacturing smartphones, the rumors became incessant. Recently, there have been several leaks aimed at the presentation of the Nokia C1, a device that apparently is being developed by the Finnish company right now and that would have Android and Windows 10. We've seen some leaked assumptions prototypes images, although no information has been confirmed by Nokia.
At first, it was thought that this device would come with Android, as they did previously with the same brand tablet, the Nokia N1. However, there have been various renderings where you can see the device with two operating systems. In one of the images shown with the layer of customization that Nokia has on Android while the other is shown with Windows 10 Mobile. NPU (Nokia Power User), page leaking first renders, said that they can not ensure the authenticity of the images, since it was the first time that they are receiving leaks from that source. We must also consider that today is not very difficult to create a montage of images as with some skill.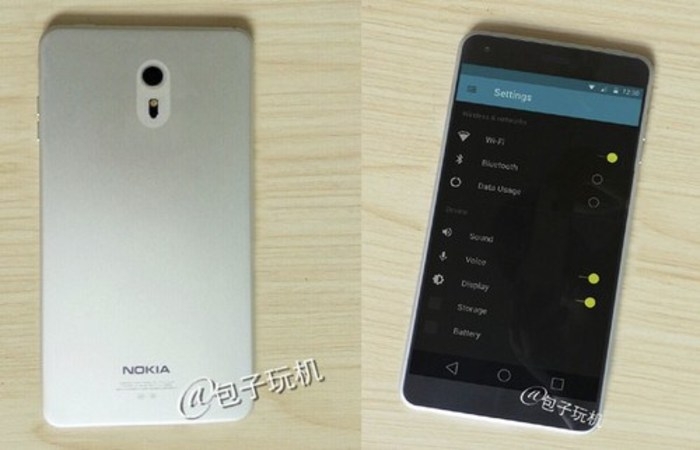 The main specifications rumored to this device includes a 5.5-inch panel, an amount of 2 GB of RAM and 16 GB of internal storage. It is unknown what chipmaker will have the honor of placing its SoC within the first truly terminal by Nokia in years and the number of megapixels in the camera or screen definition.
In summary, we are facing a doubtful future smartphone of Nokia, one of the companies with more history behind it. Whether or not there are rumors leaked, and it would be very interesting, especially because the idea of ​​a terminal with Android and Windows 10, and more if it comes from Nokia.
A supposed new image of Nokia C1 can be the return of Nokia to smartphones with Android and Windows 10