Root Sony Xperia ZL
REVIEW Sony Xperia ZL
Sony Xperia ZL is another brother model of the Sony Xperia Z, the star model of Sony. The Sony Xperia ZL differs with respect to his elder brother in a change in the design, keeping broadly similar characteristics.
Processor:
Qualcomm Snapdragon S4 Pro quad-core 1.5GHz and GPU Adreno 320.
Snapdragon is the platform for smartphones, tablet and smartbook devices created by mobile technology company Qualcomm. 1.5GHz are the equivalent to a not very high wave amplitude, while the four cores (or quad-core) processors are reflected in the ability of processes that can perform in a given time. It means that it makes four times more processes than a single-core processor, this is called MIPS (Million Instructions Per Second). It also has a GPU Adreno 320, the most powerful at this moment, highly recommended for new games with good graphics. Overall it's a pretty powerful processor.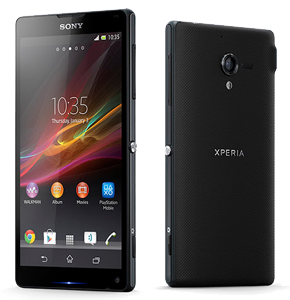 Display:
TFT 5 inch 720p touchscreen capacitive sensor.
This means that it is a mobile phone with a big screen of 5 inches, above the level of most of its rivals and with a resolution of 720 x 1280 pixels. With Its sensors you don't need to press too much on the screen for it to perceive your movements. Other display features include: support multitouch, accelerometer sensor for auto rotate, Sony Mobile BRAVIA 2 engine, proximity sensor for auto turn-off, gyro sensor and Timescape UI. Yet not noted for its design.
Storage:
16 GB, expandable up with MicroSD card.
Storage memory is what is called PC hard drive. In this case the 16 GB memory storage capacity are a bit lower to other current smartphones with this kind of screen.
RAM:
2 GB.
In RAM are loaded all the instructions that processor executes, so the more GB you have the better. In this case the Sony Xperia ZL RAM is not particularly powerful.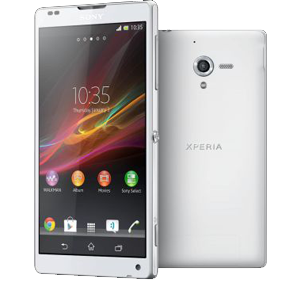 Camera:
It features 13 megapixel rear camera and 2 megapixel front camera.
A camera Sony Xperia ZL is not particularly large, but nevertheless has a good resolution of 4128 × 3096 pixels, LED flash to capture images in low light, geo-tagging, touch focus, face detection, panoramic photos 3D image stabilization, HDR, Exmor RS sensor, 1080p video at 30fps in rear camera and 720p video at 30fps in front camera.
Connectivity:
4G, NFC, Wi-Fi 802.11 a/b/g/n, DNLA, Wi-Fi Direct , Bluetooth 4.0 A2DP, built-in GPS and place for a micro-SIM card.
These are all the types of connections it supports. 4G indicates that this mobile uses a system and a fourth-generation network, converging wired and wireless networks, including Wi-Fi or Bluetooth.
In addition to these features, Sony Xperia ZL has a 131.6 x 69.3 x 9.8 size; it isn't water-resistant and dustproof; it is a bit heavier than competing models (151g); has a non-removable 2370mAh battery; FM radio and features Google Android OS 4.1.2 Jelly Bean.
In short, Sony Xperia ZL terminal is a breakthrough in terms of design compared to its predecessors. Both the camera and the size makes it a desirable Smartphone, but it misses a little more battery.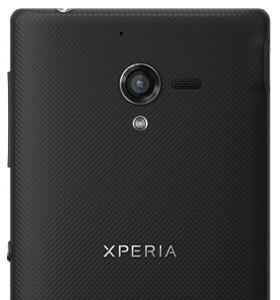 How to root Sony Xperia ZL
Directions
If you want to
First of all, download the latest version of Flashtool; passes last ftf firmware version of Kernel for .244 and tft for .423; download the latest version of DoomLord Rootinf Kit v18. Check that the device is in the last firmware version .244.
Flash only kernel.sin and the oldest loader.sin .423 ftf package using Flashtool.
Uncheck all wipe options.
Check all options except Exclude Kernel.
Now flash the phone using Flashtool.
Restart your device and make sure USB Debugging and Unknown Sources are permitted in the configuration.
Root using the latest version v18 DoomLord Kit ( this is the only one that works).
Turn off the device and put it in Flash mode (press the button to lower the volume while you connect the usb cable).
Open the latest ftf .244 package and repeat the process of check and uncheck as you did before.
Flash only Kernel.sin and Loader.sin .
Restart your device.
Download

Check if your Sony Xperia ZL is rooted correctly using our app "How to ROOT".
Download Android USB Drivers app

Download sources
---
Remember, you must ROOT your Android device at your own risk.
Other important informations to read before rooting
Source
Legal conditions
Hexamob is not responsible for any damages caused directly or indirectly by a rooting method. Any action for rooting your device is done it only under your responsibility.
We recommend that you read all the instructions related to each root method and follow them step by step as indicated by the developers. If you have any question or need support, on every page there are links to the developers of each method.
Android rooting method Sony Xperia ZL