Root Sony Xperia Z2
REVIEW Sony Xperia Z2
Sony Xperia Z2 is one of the most powerful smartphones at the moment. As its competitors, Sony introduced this new model at the Mobile World Congress in Barcelona, ​​where special emphasis was made on the characteristics of the camera (discussed below). As always, here we bring the new features of the successor of the recent Xperia Z1.
Processor:
Qualcomm Snapdragon 2.3GHz quad core.
Snapdragon is the platform for smartphones, tablet and smartbook devices created by mobile technology company Qualcomm. 2.3GHz amount to a very high wave amplitude, while the four cores (or quad-core) processors are reflected in the ability of processes that can perform in a given time. It means that it makes four times more processes than a single-core processor, this is called MIPS (Million Instructions Per Second). It's a breakthrough, although there are already eight cores processors.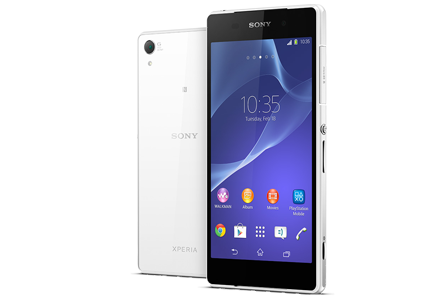 Display:
The Xperia Z2 has a 5.2-inch screen with a resolution of 1080×1920 pixels and capacitive touch screen sensor.
It's a phone with a higher screen than most of its rivals and with a HD resolution. Its capacitive sensor notice our movements even though we don't press too much on the screen.
Storage:
16/32 GB, expandable up to 64 GB with MicroSD card.
Storage memory is what is called PC hard drive. In this case the 16 GB memory storage capacity to expand up to 64GB by adding a microSD card the phone are quite similar to other current smartphones, although many of these can be expandable up to 128 GB.
RAM:
3 GB.
In RAM are loaded all the instructions that processor executes, so the more GB you have the better. In this case RAM Xperia Z2 is above average, and this makes it very powerful.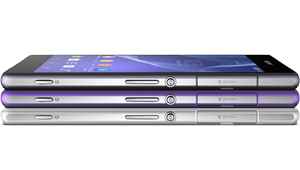 Camera:
It features 20.7 megapixel rear camera and 2.2 megapixel front camera. As mentioned earlier, Sony has placed special emphasis on improving the camera of their new model. While most smartphones do not exceed 20 megapixels, the Sony Xperia Z2 size and image quality has greatly improved.
It also allows recording Ultra HD / 4K video at 30 FPS. This is video of ultra-high-definition and includes a noise cancellation technology.
Connectivity:
4G, NFC, Wi-Fi 802.11 a/ b/ g/ n/ ac, Bluetooth 4.0, built-in GPS and place for a micro-SIM card.
These are all the types of connections it supports. 4G indicates that this mobile uses a system and a fourth-generation network, converging wired and wireless networks, including Wi-Fi or Bluetooth.
In addition to these features, new Sony Xperia Z2 has a 146.80 x 73.30 x 8.20 size; it's water-resistant and dustproof thanks to its IP55 and IP58 (being close to the level of protection IP6, it means an almost total protection); it is a bit heavier than competing models (158g); has a non-removable 3200mAh battery; no FM radio (although you can use headphones) and features the new and improved Google OS version Android KitKat 4.4, which supports Java browser but no Flash.
In short, Sony Xperia Z2 is definitely similar to Z1 in design and it feels great to the touch, unlike most Android phones you can find on the market right now.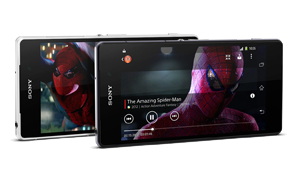 Rooting steps for Sony Xperia Z2
First of all, you have to flash kernel. To do this you have to download the file called "Z2_DooMLoRD_AdvStkKernel_FW-4.4.2_17.1.A.2.36.img" that you will find in the "Download sources" section.
Save the boot.img file in the folder where the binary 'fastboot' is to use it for flashing the file later (code: fastboot flash boot boot.img).
Reboot the phone in 'fastboot' mode (fastboot reboot).
Download the latest version of SuperSU update.zip from the available link in the "Download sources" section. Save the file to the SD card of the device.
Reboot the phone to start in recovery mode. To do this, when the Sony logo appears and the LED is lit, press and hold the Volume Up key.
Flash the previous file and restart again, but this time from the recovery to the operating system.
When Android starts, you will already have rooted your Sony Xperia Z2.
Download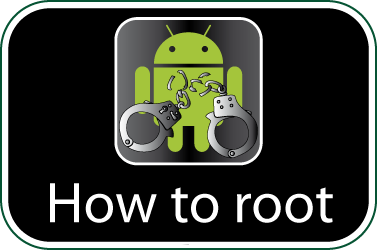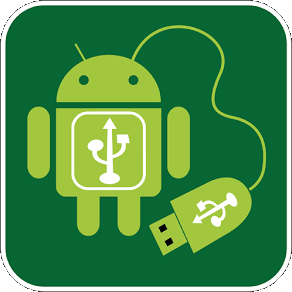 Download sources
---
Remember, you must ROOT your Android device at your own risk.
Source
Legal conditions
Hexamob is not responsible for any damages caused directly or indirectly by a rooting method. Any action for rooting your device is done it only under your responsibility.
We recommend that you read all the instructions related to each root method and follow them step by step as indicated by the developers. If you have any question or need support, on every page there are links to the developers of each method.
Android rooting method Sony Xperia Z2