How to update an Android device
How to update an Android device
Keeping our devices updated is important. Every time a new version of Android is released, it incorporates the corrections of the deficiencies found in the previous version, and offers new features.
Current applications are not always compatible with very old software releases, and if we do not keep our devices correctly updated, we soon find that many apps can't be installed on our smartphone or tablet.
To update our device, we need to know the brand, model number and version of our device.
How to know the version of Android
The full details of our Android device are displayed under the "About phone" option of the settings menu. We will find there the model and the reference number, as well as the current version of the operating system we use.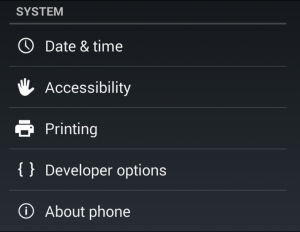 How to upgrade the Android's version
In the same menu "About phone" menu, we can find another option named "software update". There, we can check if the version we have is the most recent of those offered by the manufacturer. If there is a new one, we can download it from the same submenu.
Once downloaded, the new version can be directly installed, and we will maintain all data and customizations of the device. Before starting the update, however, we must ensure that the battery is charged, because if the device turns off while updating, we may have problems to start it again.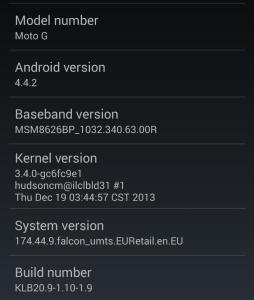 This type of update is called OTA ("Over the Air"), and it corresponds to the official updates from manufacturers. Normally, each time a manufacturer has a new update available, we will receive a notification to upgrade our system.
However, we can't always download files of that size using a Wi- Fi network, so this is not the only way to update a device. We also have the posibility to download it to a PC and transfer the file by cable to our smartphone or tablet, where we can easily run it and get the same results.