How to send a YouTube video from our smartphone to a Smart TV
How to send a YouTube video from our smartphone to a Smart TV
We can use both our computer and our tablet or smartphone to send YouTube videos to a smart TV. All we need is that both the TV and the device (PC, smartphone or tablet) are all connected to the same Wi -Fi, or we can configure it manually.
In case we have the wireless network ready, we can now configure the YouTube account to see videos on the television. If both devices are in the same network, the process is automatic. We just need to click the screen icon to select the screen in which we want to play the video.
If we can't do the automatic configuration, we need to synchronize the mobile or tablet with the TV manually.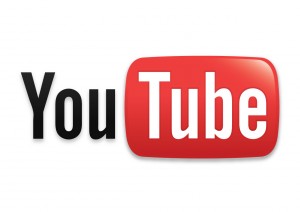 How to sync your smartphone or tablet with the smart TV
The first thing we need to do is install the YouTube application on our smartphone. We can download here the version for Android and iOS.
We first have to start YouTube on the TV, and in the configuration section, go to "sync device". There we will find a code that we have to introduce in our mobile device. To do this, we have to launch the app and enter to the settings. There, we need to go to connected TV (if we don't see it, we have to add a TV), and finally introduce the code.
Finally, if we want to change or delete a connected TV, we can do it from the same screen of your mobile device synchronization.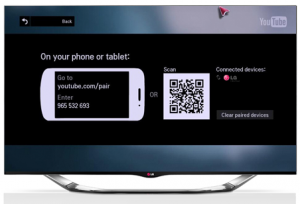 How to remove or modify a connected TV
To delete or modify a connected TV, we can do it either from the youtube.com synchronization 's screen or from our mobile device. Going to "connected TV" in the Settings menu, we will find the option to change or delete a TV.
More information at support.google.com