How to watch movies online with our Android
How to watch movies online with our Android
The screens of smartphones and tablets have increasingly higher resolution and size to the point that we can now find ourselves watching movies or series from our mobile devices.
There are several free apps that allow us to see more or less current movies via a Wi-Fi or 3G. Here you'll find some of the best known apps to watch movies online.
You Free Movies
You Free Movies is an application for Android that has a large collection of movies, with a good number of current releases. The films are organized by category and the application has a simple and straightforward interface to search and play videos.
Currently you can't download it from the Play Store, but you can find it in the Opera App Store.
Crackle
Crackle is another application to watch videos online. As a strong point, you can also see series, something that we couldn't do with You Free Movies. The interface is also better designed than the previous app; however, as a drawback, it has almost no new releases available.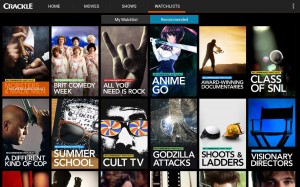 If this detail is not a problem you can download Crackle from the Google Play.
Wifi Movies: Movies
This is a similar to the above app. Wifi Movies: Movies offers a great catalog of films sorted by genre, which we can easily search and view. Each film includes a fact sheet with information about the director, actors and a brief synopsis.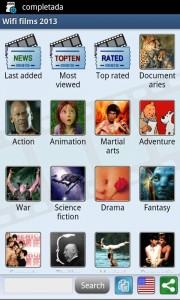 In addition, we can recommend and evaluate films, providing extra information that can help us to choose what we want to watch. We can download it from the Play Store.

Netflix
It is the most well-known application for watching series and movies. Unlike the others, Netflix requires a monthly fee, different in every country.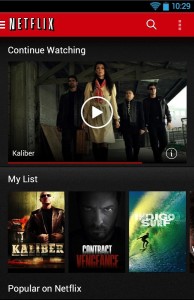 Netflix app can be downloaded from the Play Store.