How to reply a Whatsapp from the PC
How to reply a Whatsapp from the PC
IM applications are immersed in a fierce competition, trying to gain more users each day while trying to keep their users from changing company. However, the success of an IM app depends on several factors. One is the number of registered users, because it doesn't matter if it is a very good application if our friends do not use it, as it would be useless for us.
Other than that, the idea of IM is to be able to communicate in a quick and efficient way. That often includes the possibility to use multiple platforms, such as mobile, tablets and PC. However, the most worldwide used application, Whatsapp, doesn't offer the chance to use a PC to sync with our mobile device.
Yet, if we really want to be able to respond to Whatsapp messages from our computer, there are a couple of applications that can help. Quick Reply PushBullet and PushBullet offer us the possibility, among other things, that we can see notifications and messages, including those from Whatsapp. The only requirement is to that the device must be rooted.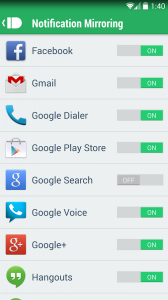 PushBullet
PushBullet is an application designed to transfer files in an easy and comfortable way between a PC and a mobile device. With this application we can also receive all the notifications we want on our computer. Thus, while we are working, we can get an alert for an incoming call, a new message or any notice that we had defined in the settings.
To use it, we need to have the app installed on the phone and the corresponding extension in the browser (Chrome or Firefox). We can download it for free from the Play Store.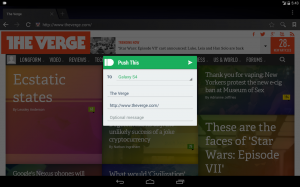 Quick Reply for PushBullet
Quick Reply for PushBullet is an application that allows us to respond to messages from our computer. Among others, we can answer to Whatsapp messages. The application is simple to use and allows us to respond to messages by simply clicking on them when we receive the notification via PushBullet. The app has a plugin for Chrome and a Windows application, so we don't need to have the phone near to receive and respond to messages from Whatsapp.
The only detail we need to keep in mind is that we must have root privileges to install this app, so we have to be root. In addition, we must have the latest version of BusyBox (which includes some UNIX/GNU commands that are not commonly available, such as chroot, date, ash, awk,…).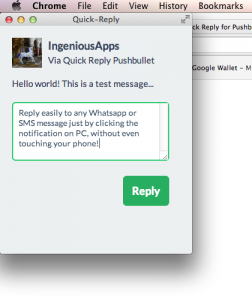 If you are interested and want to give it a try with your rooted device, you can download Quick Reply PushBullet from the Play Store, although in this case the app costs € 1.47. If we didn't have a rooted mobile, we can check here how to root an Android phone.