How to download mp3 files on Android
How to download mp3 files on Android
Downloading mp3 music files on Android is easy. We just need to install some app that allows us to search files, download and play them. The files available in the databases include all kinds of music that has Creative Commons license, and therefore, not subjected to copyright laws.
On the Google Play there are many applications that do this more or less effectively. Overall, a good application will be one that has a good library and an easy and efficient search system. It is advisable to have different search fields, as artist, group, album, etc.
Here there are some of the most interesting music apps currently available on the Google Play.
MP3 Music Download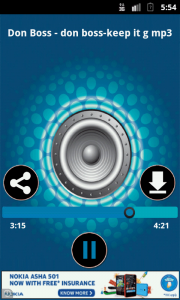 This is a search engine with a basic but functional interface. When you search for a song, the app will show all the available versions in different sites, and we can choose to play them online or download the files to our device. It is an application with a good design, which shows the album art and includes an mp3 player.
Mp3 Music Download is available for free on the Google Play.

Music Maniac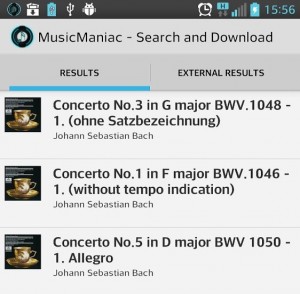 application to search and download mp3 files. It has a large songs' database and it is one of the best rated by the users in the Google Play. When you search a song, Music Maniac provides information about artists, albums and covers. Downloaded files are stored directly in the application folder on the SD card.
You can download Music Maniac for free on the Google Play.

Tunee Music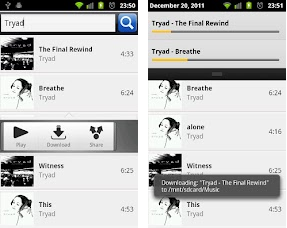 Another of the best rated apps for downloading mp3 files. It shows a simple and practical interface and offers a good design. It also has a comprehensive database and includes an mp3 player.
You can find Tunee Music on the Google Play.

Source: GetAndroidStuff.