How to configure Android for left-handed people
One of the strengths of Android is the adaptability and versatility it offers. There are many options to customize our devices, both aesthetically and functional. We'll see here how to improve the usability of your device if you are left-handed.
The usual problem that left-handed people have to deal with is that the buttons are designed for their use with the right hand. That makes the menus to be organized in such a way that it's easy to reach them using the thumb of the right hand. Thus, most of the options are located on the right side of the screen, where it is easier to reach using the phone with only one hand.
The problem increases with the screen size, as the bigger its size, the more difficult to reach are some menus.
However, with the current devices it is easy to change the orientation of the menus to suit your preferences. Thus, we can use it with our left hand in a completely equivalent way without having to strive to reach all points on the screen.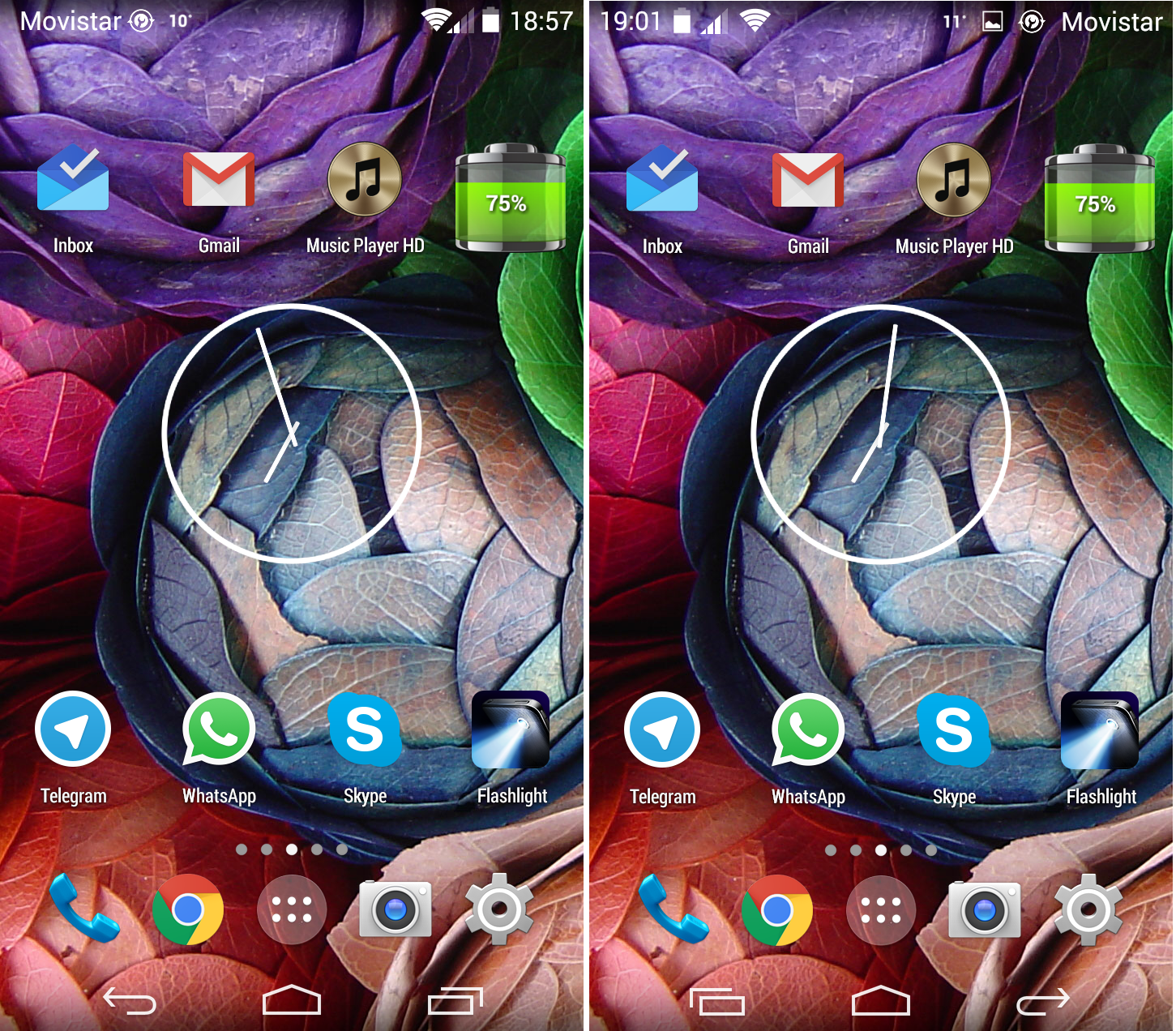 To change the orientation of the menus, you just have to enable an option located in the "Options Developer" menu. This menu is hidden by default, and if this is the first time you need to use it, you have to activate it before going on.
You can check this guide on how to activate the "Developer Options" on Android. Basically, all you need to do is to click repeatedly on the "Build Number" option that you can find in the "About phone" menu until the developer options appear.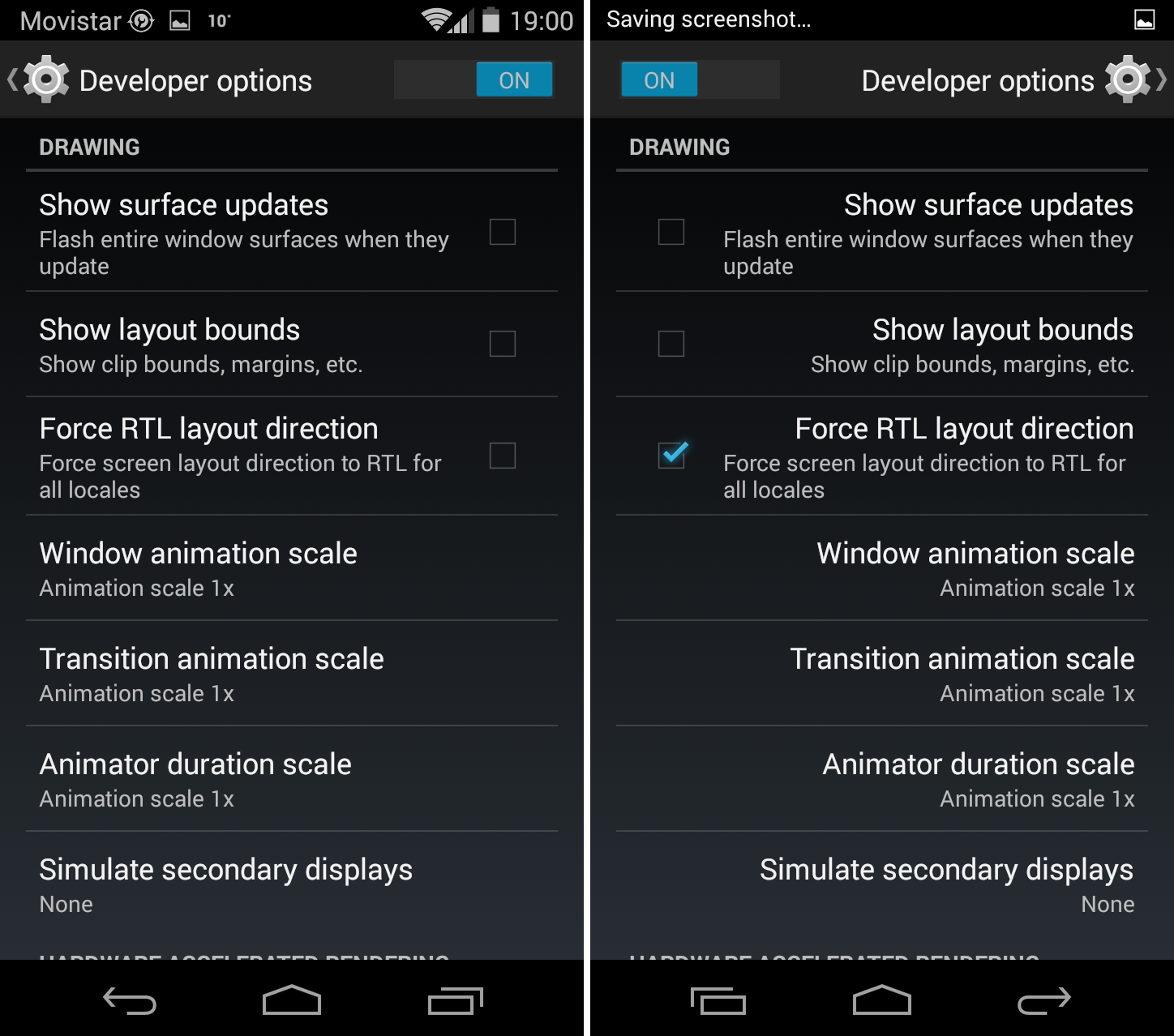 Once you have this menu activated, you have to access to it and scroll down until the drawing section. Among the many options available, you have to mark "Force RTL layout direction." Once this option is selected, you will see that the menus have been reversed, and the options of the different apps as well, making the phone more accessible to all left-handed users who want to use the device with just one hand.
Thus, it will be much easier to use the browser, access the settings menu that usually appears in the top right corner of the screen, or simply to read better the menus and sub-menus of the system.
Source: Fandroides.