How to configure the keyboard options on Android
How to configure the keyboard options on Android
Android devices come with a default configuration with the most used features. However, not all these features need to be the most useful in all cases, and it is very handy to know where and how we can adjust some settings.
One of the most common problems that we can find is that we don't like some of the keyboard functions, such as language input, automatic corrector, or language filters. All these parameters can be adjusted quickly and simply, and if we set them fine they can be of great help.
We can find these settings in the configuration menu ("Settings"), entering in the "language and keyboard" option or "Language and Text Input" (depending on the Android's version we have) in the "personal" section. Once there, we will have several options to change, from the language to the configuration of the writing settings. Let's see it.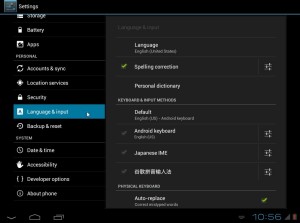 If we want to change the overall language of the device, we have to go to the same menu and change the default language. If we click there, we can choose the one that suits us better from the predefined list that comes with your device.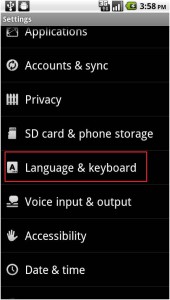 In the "Keyboard Input Methods" in this menu, you can find the features of the keyboard. Here you can activate or deactivate the automatic correction, autocomplete functions and define one or more input languages. The latter is especially useful if you often use more than one language. In this case, the autocomplete function works really badly, because it why tries to fit the words to the wrong language. In this section we can also disable auto-capitalization, auto-correction and the use of words' filters.
Another interesting detail which is very useful is the quick access to accents and other special characters when we held down a vocal.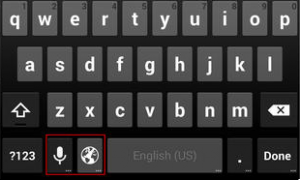 Finally, if you have selected more than one language, switching between them is easy. When we activated multiple keyboard languages, we can switch between them just by clicking on the world icon.